Communicating Bathroom Package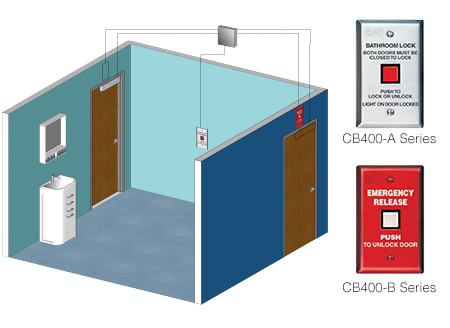 Communicating Bathroom Package
Pre-spec'd so you don't have to. One part number covers it all, whether you're looking for a mortise, cylindrical, or electromagnetic locking system. Each Shared Bathroom Package is complete with everything needed to ensure privacy and coordinate emergency access to a common bathroom facility from adjoining rooms in hospitals, long term care facilities, schools and dormitories.
MORTISE LOCK OPTION:
---
CBP-ME-78
Includes Eclipse style mortise locks (Z7850LQDE)
---
CBP-MG-78
Includes Galaxy style mortise locks (Z7850LQDG)
---
CYLINDRICAL LOCK OPTION:
---
CBP-CE-72
Includes Eclipse style cylindrical locks (Z7250EQ)
---
CBP-CG-72
Includes Galaxy style cylindrical locks (Z7250GQ)
---
ELECTRO MAGNETIC OPTION:
---
CBP-EM-81
Includes EMLock locking devices 650lb (1581VD)
---
CBP-EM-71
Includes EMLock locking devices 1200lb (1571VD)
---
CBP-EM-11
Includes EMLock locking devices 1650lb (1511VD)
---
PACKAGE COMPONENTS:
(2) Electrified Locking Devices
(Mortise, Cylindrical or ElectroMagnetic)
(1) 1.5 Amp Power Supply with Universal Relay Module (631RFXUR1)
(2) Emergency Access Push Button Switches (CB400-B)
(1) System Activation Push Button Switch (CB400-A)
(2) Build-in Latch or Door Position Status Sensors (DPS , L)
(2) Power Transfer Hinges (not required for EMLocks) (PTH)
---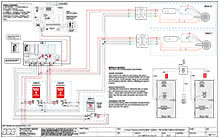 Every Shared Bathroom Package also includes a Riser Diagram, Components List, Method of Operation and Wiring Diagram to help you determine the materials and installation costs to complete your project bid.