HANDS FREE DOOR SOLUTION™
---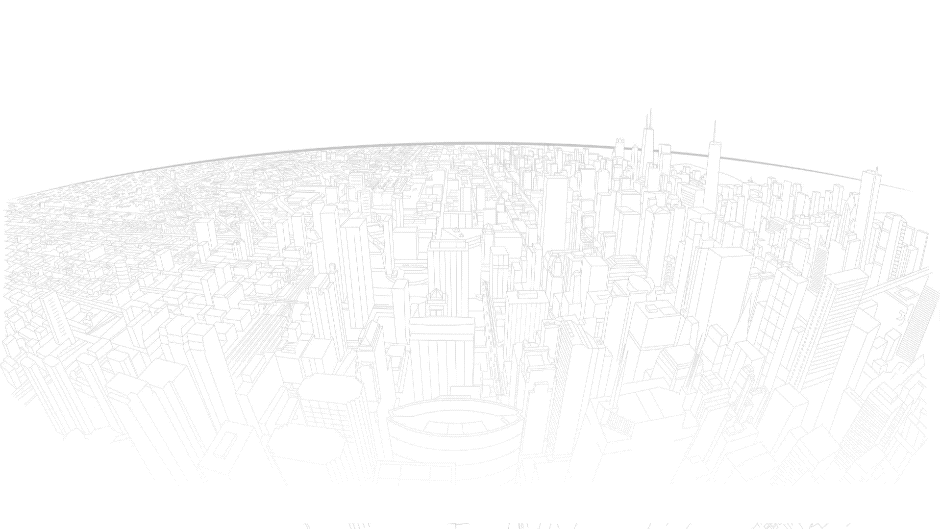 NEVER TOUCH A DOOR AGAIN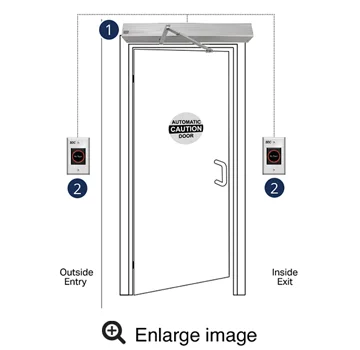 SDC's Hand Free Door Solutions™ meet the need for health and fire & life safety or ADA compliance. No need to ever touch a door again on the way in or out of a facility, office or bathroom. A wave of the hand in front of the 474 Touchless Switch activates the Auto EntryControl™ Low Energy Swing Door Operator for entry or egress.
Build Your Own Hands Free Solution
Use Auto EntryControl™ and Wave-To-Open Switches to create your own Hands Free Solution™ with or without access control for flexible solutions to meet fire & life safety or ADA compliance.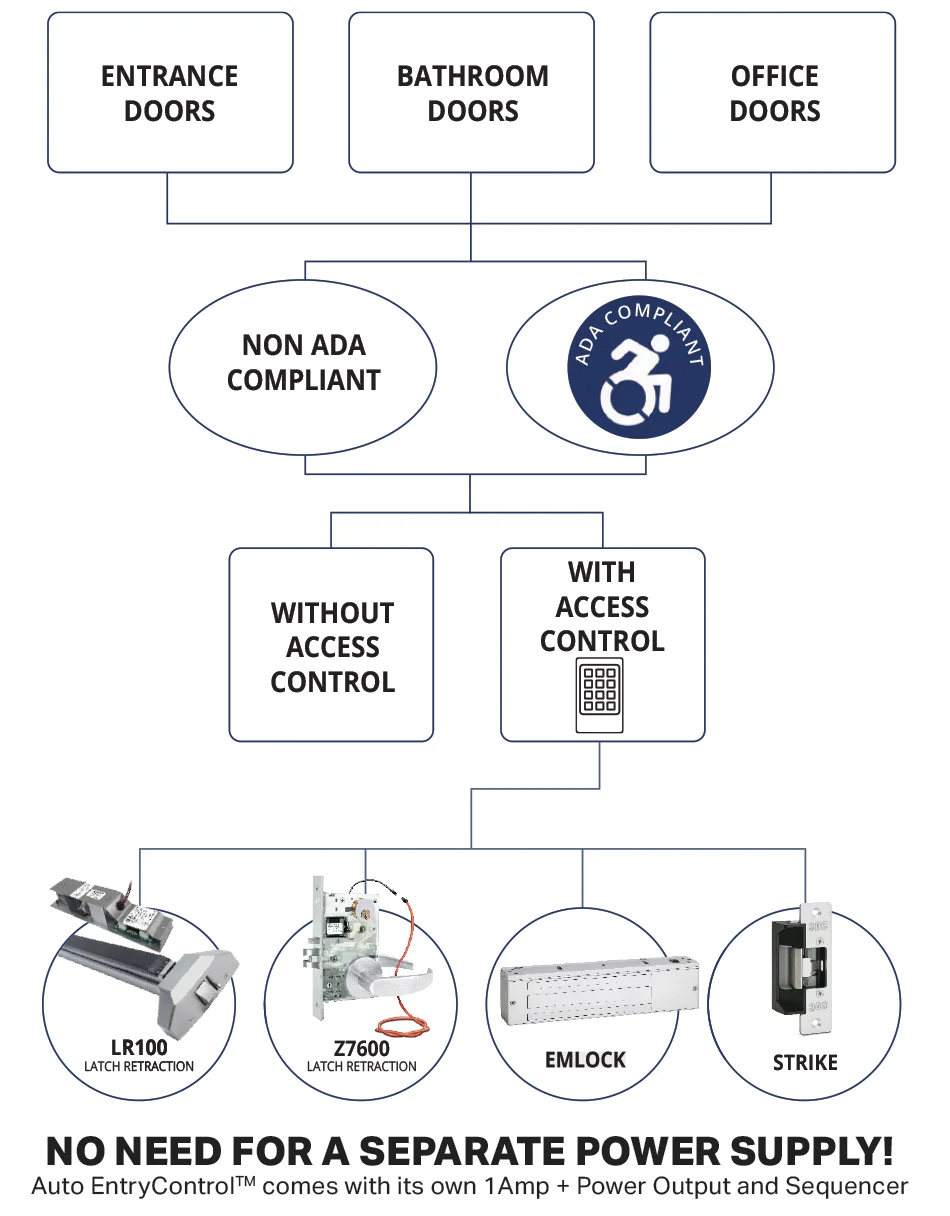 * Even with National ANSI and ADA Standards, Building Code Enforcement relating to Automatic Doors and Switch Placement varies across the country. Consult your local Authority Having Jurisdiction (AHJ) for compliance requirements.
HOW IT WORKS
---
Qualify high touch, high traffic doors.
---
Confirm if the door opening needs to meet requirements for ADA compliance.
---
If the door opening does not require access and egress control, simply order:
---
If access and egress control is required, identify the type of locking hardware needed for your door application before ordering.
Contact Your Authorized SDC Distributor, Dealer, Integrator Or Independent Sales Rep To Place Your Order
Contact SDC directly for assistance in configuring your hands free solution and to place your order
1-800-413-8783
HANDS FREE DOOR SOLUTION™