LONG TERM CARE FACILITY SAFETY & SECURITY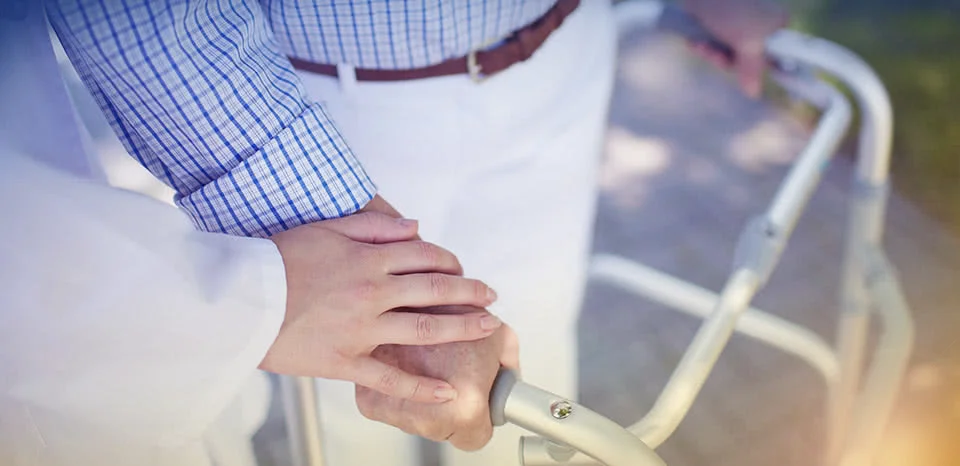 RISK MANAGEMENT THRU SAFETY AND SECURITY
Long Term Care (LTC) Facilities present unique security issues different from traditional hospital and health care facility security requirements. Patients/residents in LTC facilities are more at risk to harm from their own actions like wandering, confusion and disorientation, from outsiders taking advantage of their frail and weakened conditions, or from their own aggressive behaviors. Extra care, attention and security is required.
SDC provides Security & Life Safety Solutions for LTC Facilities designed to not only increase safety and security for residents but to also integrate easily throughout the facility for overall cost-efficiency, risk management and code compliance.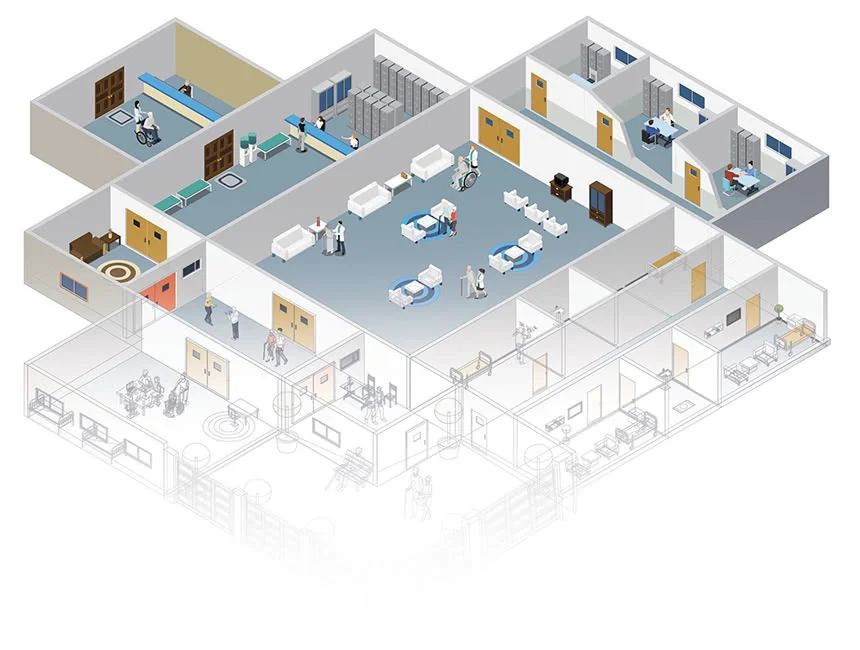 DOWNLOAD SDC'S COMPREHENSIVE ACCESS & EGRESS SECURITY SOLUTIONS FOR LONG TERM CARE FACILITIES - chock full of common LTC Facility application solutions, LTC marketing information, opportunities, industry definitions and more!
Compliance and regulations have become more complex and liability claims have climbed in recent years, making the safety and security of residents a key component in every LTC facility's risk management plans. This is providing huge opportunities for those door hardware, security dealers and distributors, installers and system integrators willing to educate themselves in the skills, expertise and solutions needed to serve this market.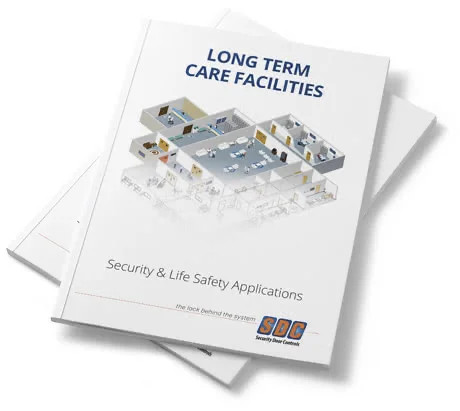 Click here to Download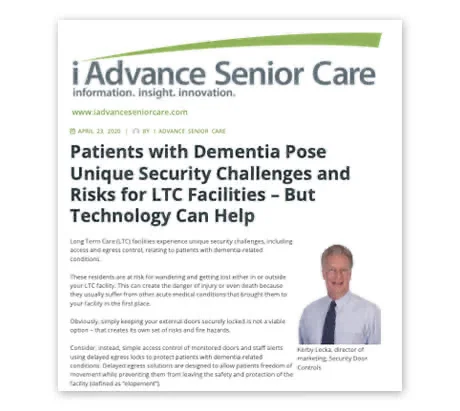 Click here to Download
Check out these Access & Egress Security Solutions products already in use at Long Term Care Facilities across the U.S
Also, you may find these SDC articles from Doors & Hardware/Door Security & Safety useful in considering how to apply Access & Egress Security Solutions in Long Term Care Facilities and other Healthcare and Commercial structures.