Code Compliant Physical Electronic Security Made Easy
From network's edge to security edge devices, SDC is the bridge to low-power, code compliant electronic access control of door openings. Physical electronic security begins with the protection of people by providing fire and life safety, preventing unauthorized access, and monitoring of activities and behavior of people more prone to unauthorized access. Then, physical electronic security is about the protection of assets - products, intellectual property, processes, equipment, facilities and data -including financial, personnel, customer, and even health records.
Code Compliant physical electronic security is now as simple as tapping into the nearest Ethernet connection to power and control door access via web browser and low-voltage SDC access and egress devices.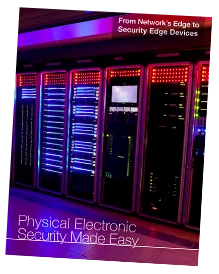 Download our guide to Code Compliant Physical Electronic Security Made Easy to learn more
Code Compliant Physical Electronic Security
Made Even Easier!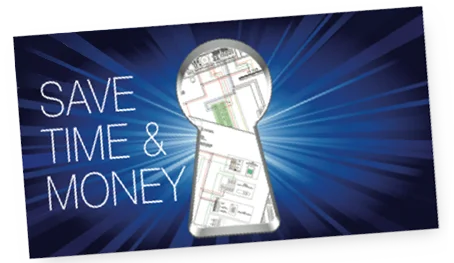 Engineered System Design Services
Ever wish you could save time and money when programming multi-door projects? Troubleshooting product conflicts upsetting you? Are system maintenance headaches eating into your profits?
If needed, SDC can provide comprehensive, low-cost, code compliant design services for single or complex multi-door systems when you purchase low voltage SDC magnetic locks, key and exit switches, electrified exit devices, electric strikes, electrified locksets, electric bolt locks, cabinet locks and IP controllers from your distributor. No more programming and maintenance headaches when switching to physical electronic security solutions for your specific application.
With the convergence of mechanical hardware and electronic access control security, SDC uses electrified mechanical locks to provide digital, mobile and electronic technology and create integrated access control solutions. It's where we started over 40 years ago and it continues to be our singular focus today.
Finally, Low-Power, Code Compliant Physical Electronic Security has reached the door.