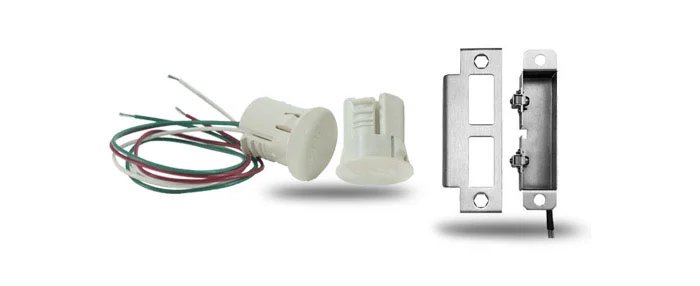 Monitor Strike Kits & Door Contacts
Monitor Strike Kits: Designed to retrofit standard door strikes, these kits provide latch and/or deadbolt status. Such as, door closed and latched and/or door closed and bolted.
Door Status Sensors: Magnetic door contacts and electromechanical ball switch assemblies provide a means of monitoring door status.
APPLICATIONS
Commercial Buildings
Technology Centers
Warehouses
Industrial Facilities
Technology Centers
Convention Centers
Long Term Living Facilities
APPLICATIONS
Commercial Buildings
Technology Centers
Warehouses
Industrial Facilities
Technology Centers
Convention Centers
Long Term Living Facilities