WPT Wireless Power Transfer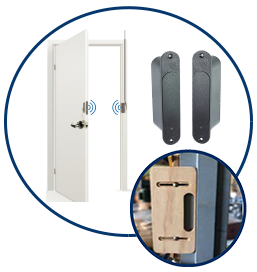 WPT uses a radio frequency (RF) transmitter to send energy wirelessly across the door gap to a RF receiver that converts the energy to DC voltage to power electrified locks and latches. Retrofitting electrified locks into openings with existing doors is simpler and less time consuming.
No Door Core Drilling Required
Transfer of Latchbolt Monitoring, REX or Data Signals
Door Status Output
No More Broken Wires, No Moving Parts
Classroom Lockdown Solution
Classroom Lockdown Without Barricades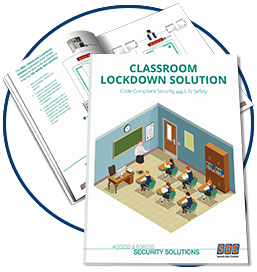 SDC's solution provides specifically designed classroom security locking functions that allow users to quickly lock the door from either side and meet code requirements for free egress, fire protection and accessibility. They are the fastest and safest solution for "lockdown" situations and minimize the possibility of an exit being blocked during an emergency.
LR100 Kawneer Electrification Kit
LR100KWK-EM - For rim mount Model 1786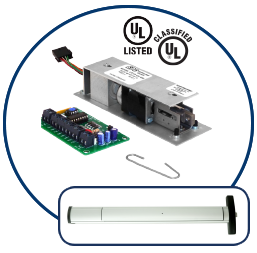 Motorized Electric Latch Retraction & Dogging for Fire Rated & Non Fire Rated Device
Retrofits Kawneer Exit Device Brands Without Removing Device From the Door
1amp Inrush, 200 mA Continous @ 24 VDC
Original Kawneer 36" Device, NOT Field Modified
---
NEW Products - 2nd Quarter 2018
---
NEW Products - Additions 2017-2018
---
NEW Products - 4th Quarter 2017